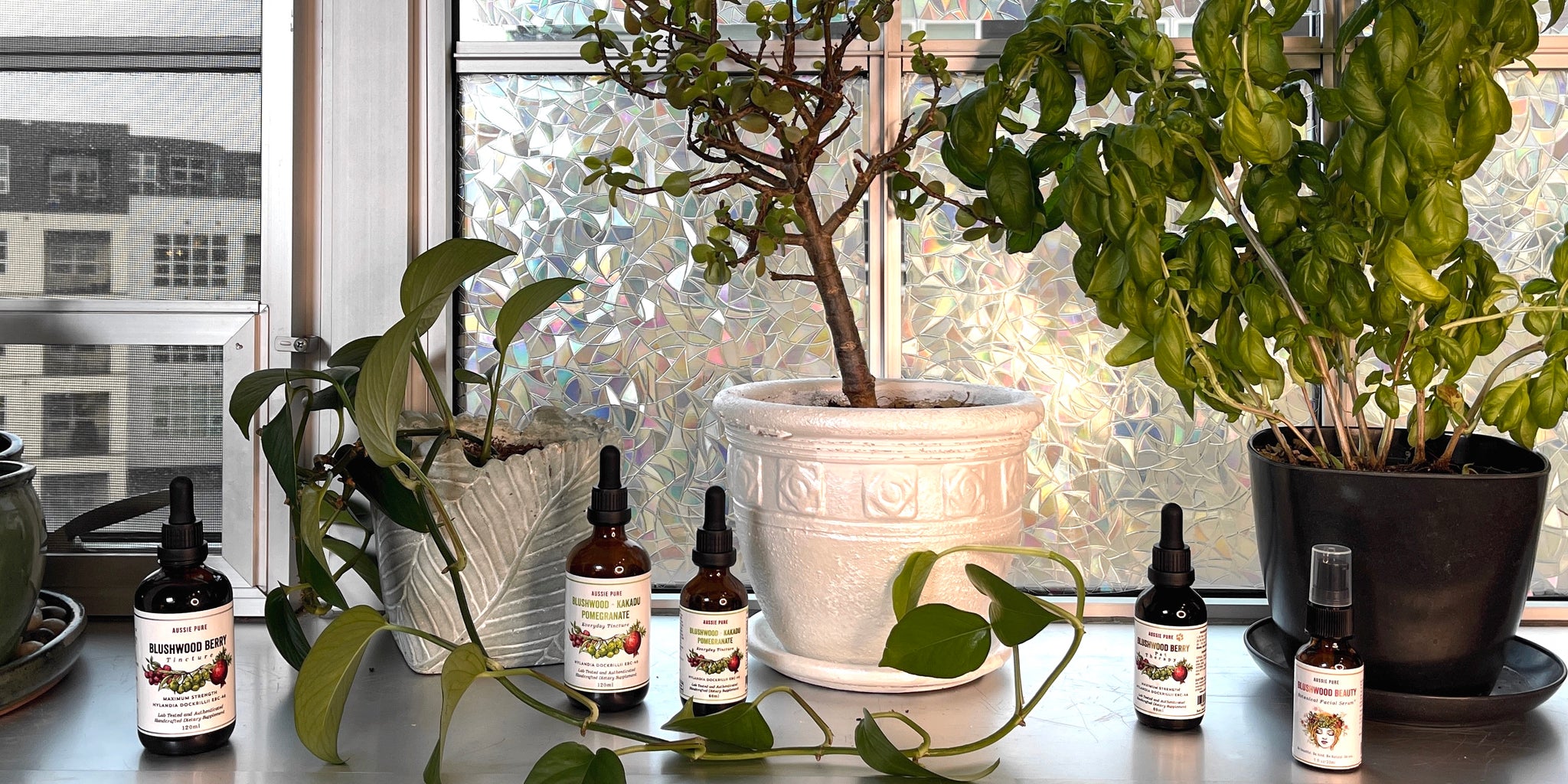 I strongly believe that the use of the blushwood extract assisted in my recovery. Nureshka N., South Africa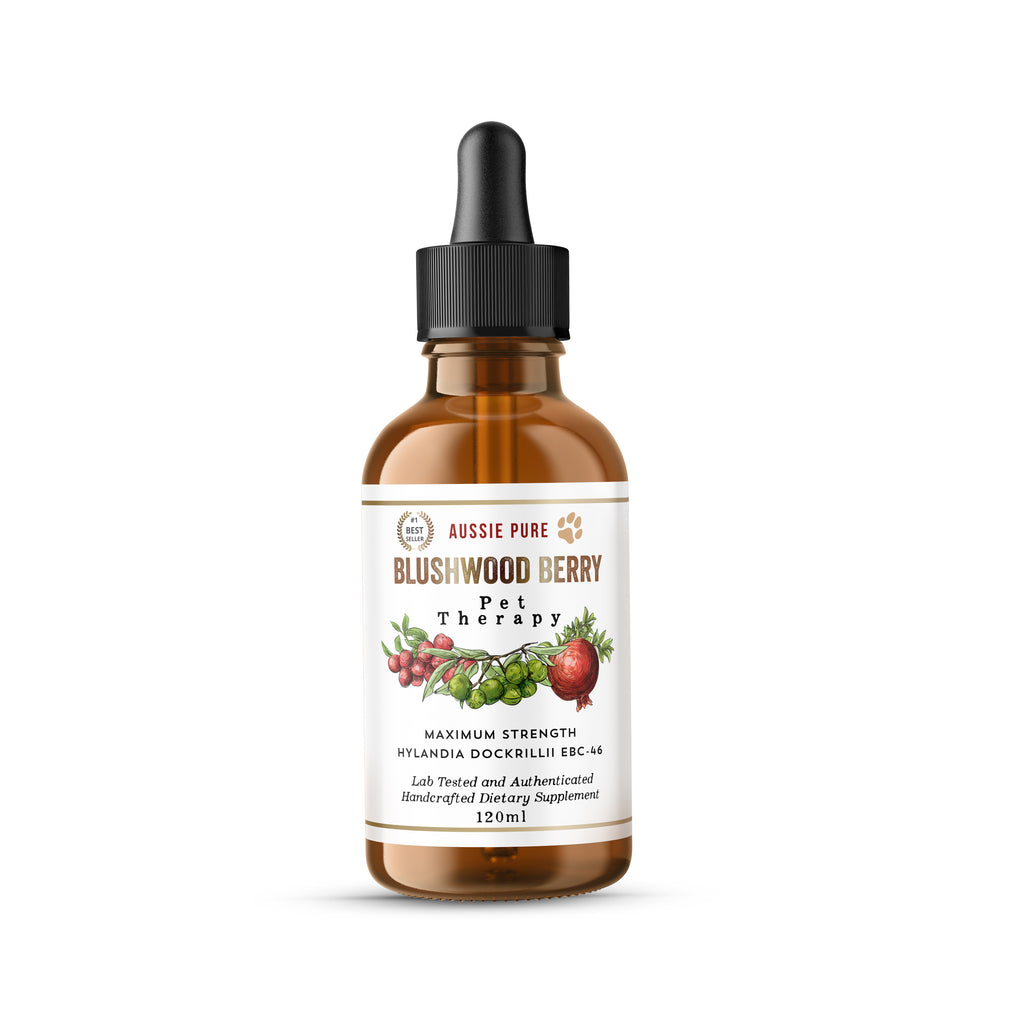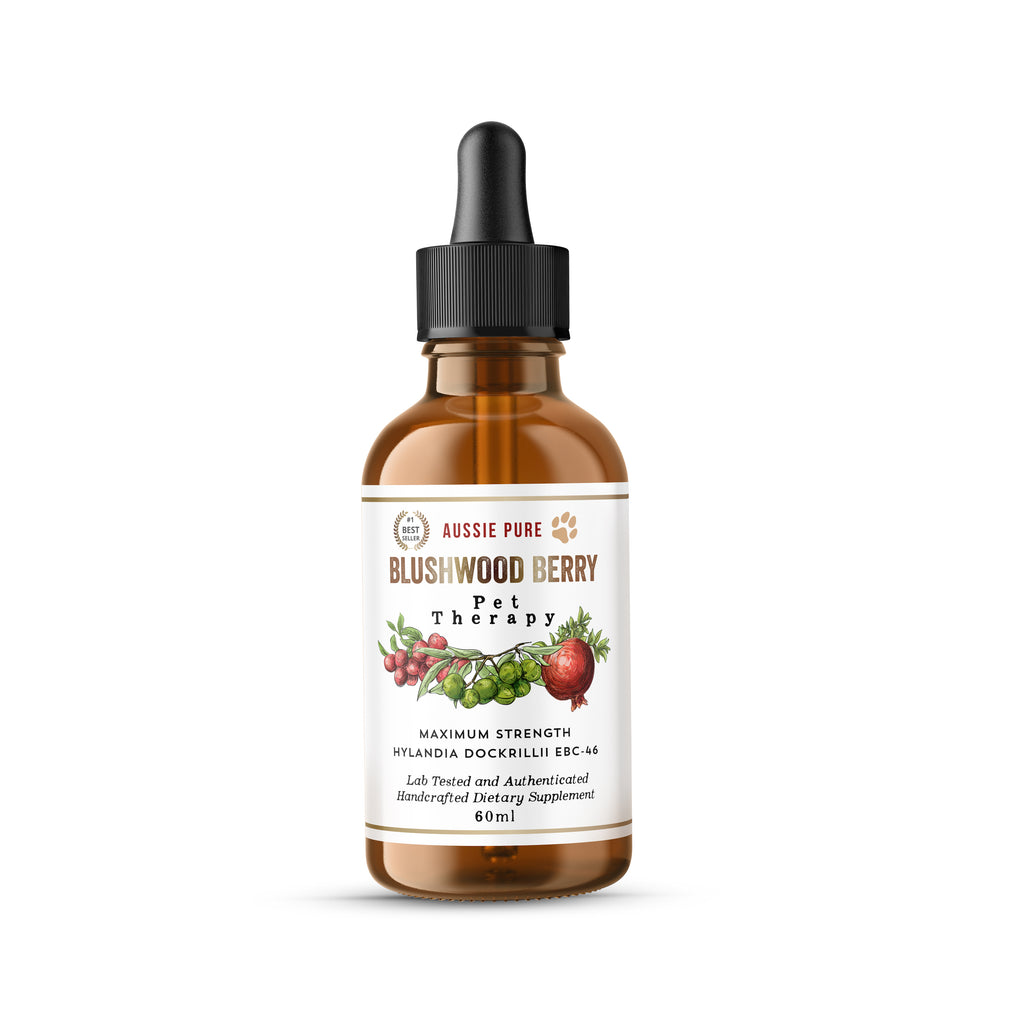 Great Customer Service
We started ordering the Blushwood Berry Tincture after my dog got cancer. I think it probably works better if it's injected, but we weren't able to do that. I think taking it orally definitely helped heal the cancer that was around her bladder/urinary tract, but unfortunately it had already spread quite a bit before we knew it. With the help of the Blushwood Berry Tincture and a raw food diet, our baby was able to fight cancer for a good 5 years before it finally slowed her down.
The last batch of Blushwood Berry I ordered arrived right after we had to put our dog down and Aussie Pure let me return it and get a refund. They were so gracious and fantastic to work with.
Aussie Pure Pet Therapy Maximum Strength Blushwood Berry Tincture
Aussie Pure Pet Therapy Maximum Strength Blushwood Berry Tincture
Mast cancer
Our dog Molly was diagnosed with mast cancer in her right rear leg. We had it surgically removed, but as we were told it grew back. We thought now we just let nature take its course. Upon speaking with one of my cousins, he had heard years ago from a close friend & scientist who worked with a research agency here in Australia about the blushwood berry & had had excellent results with dogs. So onto good ol Dr Google & found Aussie Pure. We ordered the pet therapy. We have been applying it now for around 2 weeks & are seeing the mass slowly reducing. It is going to be a long road with the mass being the size it is, we are hopeful that there may be alight at the end, so I am going to order another bottle & see if we can defeat this cancer. Thankyou Aussie Pure 👍
Thank you for sharing this exciting review and the journey that you've taken thus far to restore Molly's health. We're optimistic that Molly will continue to improve and are confident that she senses your care and affection for her!!
Thank you for the product
Our dog Luna has a stage 3 mast cell tumour. I found it early at stage 1 but the specialists in my city just ignored us for too long. When we came for the last visit, they told us that it is too late for chemo and that she needs to have third surgery( she had two and after the second biopsy showed the cancer cells) and then maybe chemo and if it does not help they will amputate her leg. We did not agree, not because of the cost of about $25K, but because we love her too much to let her suffer with no warranty at All. We did not trust this specialist, who ignored our alarm that something is wrong and that luna needs chemo immediately. We decided to look online for something that can help her. We approached Aussi and also different products that we use to help Luna. We are still waiting to see the results. We can only say that the spread has slowed, and we notice nothing new on our Luna. Luna is taking Aussi for the last two weeks, so we think it is too short to say more. But the dog loves it and I believe it is working. Thank you for the product.
Thank you for taking the time to share your experience! You can be sure that others will read your review and be encouraged in their pet's health journey.
Best Sellers
Featured Collection
4 products