I strongly believe that the use of the blushwood extract assisted in my recovery. Nureshka N., South Africa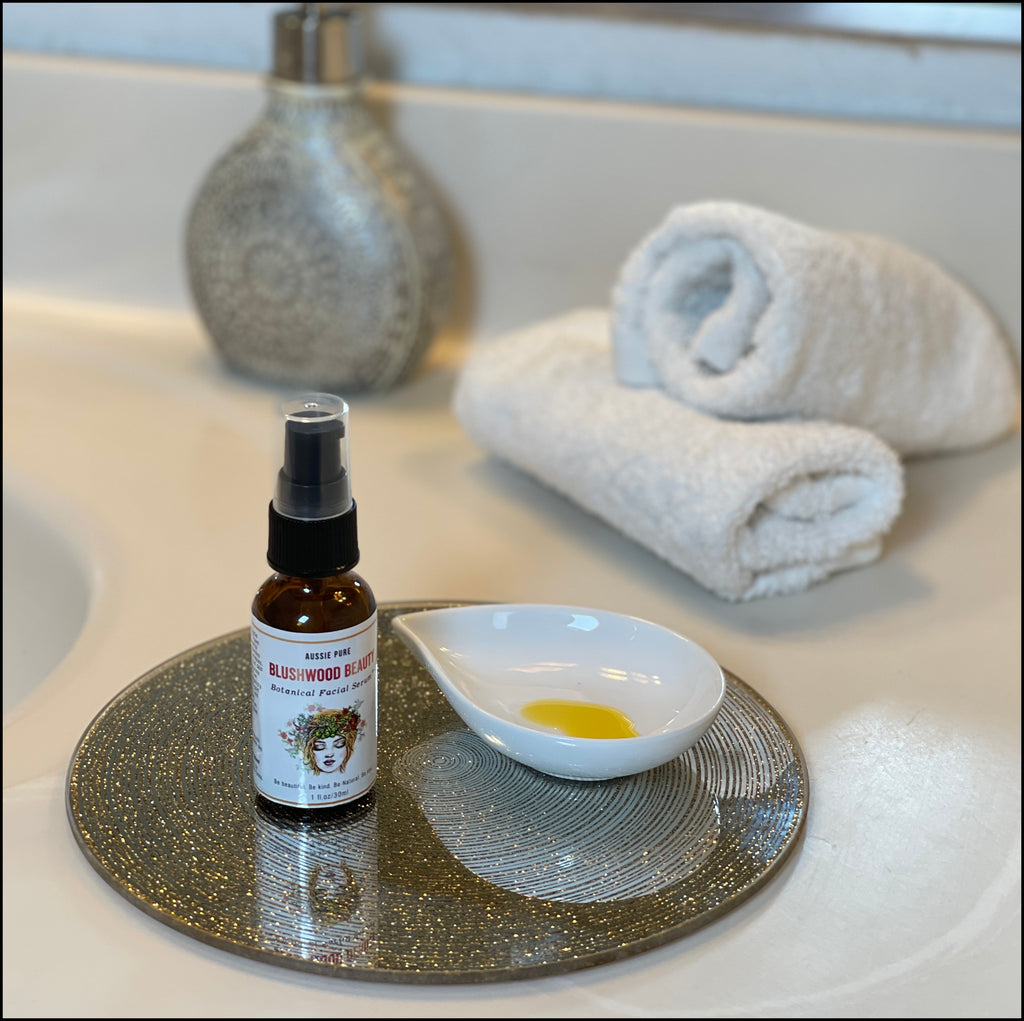 I love this serum
I love it so much that I don't want to tell others, so it'll be sold out
Superior performance for the younger and better looking skin
Thank you for such a wonderful product. It reduces inflammation dramatically to virtually zero. It makes the skin not just looks younger but a pleasant smell is enhancing the well being as well. Thank you for an amazing product.
Blushwood Beauty Botanical Facial Serum+
This serum I use everyday, it makes my face glow, it replenishes any dry skin, it feels great and looks good on my face, any excess oil on my palm I just rub into my hair which makes it softer. Love this product.
Bye Bye Lines
I am loving this beauty serum. After only a few days I am seeing less lines around my eyes and the deeper lines on my forehead are improving as well. I'm so excited to have found something I can trust to be safe and is working so quickly.
Permanent addition to my daily skincare routine
I've been using this serum for about three weeks now. Initial impression was great, the formula is smooth and not greasy like other serums. I have sensitive skin and this product didn't irritate my skin but soothed it instead. I've had a dry rash around my nose/cheek since the start of fall and after about a week, I noticed it start to fade. My boyfriend also started using this serum and his more oily complexion now appears more balanced. The product arrived quickly and well packaged. Definitely recommending to friends and family!
Best Sellers
Liquid error (snippets/collection line 34): comparison of String with 0 failed
Liquid error (snippets/collection line 64): comparison of String with 0 failed